Recently we paid a visit to Phong Nha Farmstay near Dong Hoi, to carry out a bit of in-house instruction in the finer art of pie making and I'm looking forward to the welcome news of tasty pies being available in central Vietnam to hungry trekkers, spelunkers and trail blazers.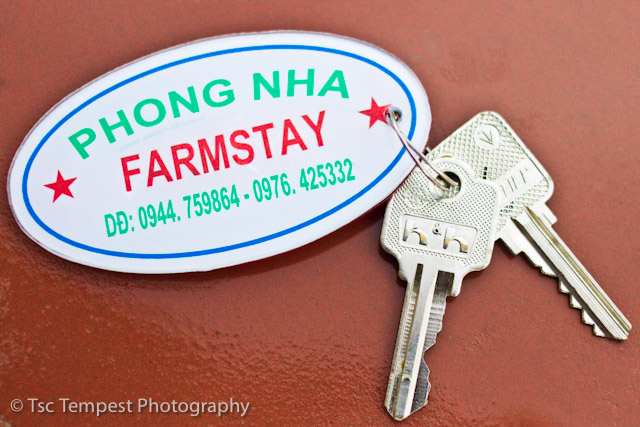 As a consequence of this, we divested ourselves of a few pie tins, and only later found out that our Hanoi supplier was no longer bringing them in. Turns out it was just a delayed shipping issue and the tins have since become available again. However we've moved over to a small collection of self-cutting pie tins that The Pieman had brought back from Australia, last year. This has resulted in a slight change in shape and appearance of our pies.
See for yourself:

Lots of pies baking in the oven, in our self-cutting pie tins.
…And that's the latest news from Villa Tempest.